Staff Spotlight - Annemarie Forrest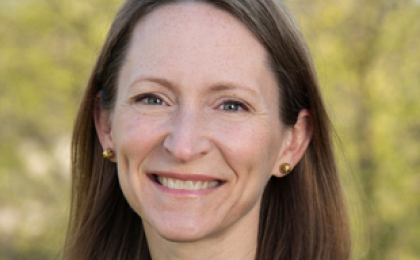 MISHC Program Co-Manager, Annemarie Forrest, draws from 20 years of experience in clinical research and academic health care as she supports staff and works on special projects at the MISHC Coordinating Center. She appreciates that MISHC gives her the opportunity to have a more direct impact on improved patient outcomes and population health.
Annemarie enjoys close collaboration with her colleagues at The Michigan Society of Thoracic and Cardiovascular Surgeons Quality Collaborative (MSTCVS) and having a shared sense of purpose across the CQIs. A favorite project over the past year has been developing success stories highlighting the consortium's achievements. "A lot of fantastic work is being done and it is so important we share those successes both with each other and external stakeholders," she said.
She is excited about the growth of the use of transcatheter valve treatments in Michigan and the innumerable opportunities to improve the quality of care and outcomes for patients it brings.
Outside of work, Annemarie enjoys discovering ways to cook delicious food for her family including vegetarian, gluten-free, and low fodmap cuisine.   She is a member of a long-standing book club, an avid runner, and enjoys hanging out with her kids. She plays soccer and manages her women's soccer team as well as her son's.