Painting a Picture of the Patient - Spotlight on Munson Healthcare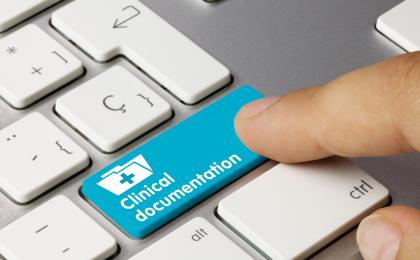 The team at Munson Healthcare in Traverse City, Michigan believes that collaboration is key. While their structural heart program has been in place since 2012, Structural Heart Coordinator, Deb Provost, with her background in quality improvement, was always looking for opportunities to take patient care to the next level. She had a desire to collect data in real-time and there was a need for robust data collection and improved documentation for all structural heart procedures. When she was contacted by Edwards Lifesciences regarding an opportunity to undergo a benchmark project, Deb was intrigued. A team of peers would review metrics from the entire program, including information on mortality and other TVT data, and look for areas for improvement. She took the idea back to her team, and Munson became the first program in Michigan to collaborate with Edwards Lifesciences in this way.
Deb led the project and put a work group together, which included the Clinical Documentation Integrity team, the director of finance, and Physician Champion, Dr. Nicklaus Slocum. Deb sent a survey to be filled out by her colleagues and the program underwent a financial review. The data was reviewed and then the team met over Skype to discuss the findings and identify areas of focus. In Munson's case, it was discovered that the team was only using information from STS mortality risk scores, and not coding incidental risk percentages for higher acuity patients. This threw off the case mix index (CMI) and led to an inaccurate representation of the patient population.
The case mix index is a relative value assigned to each Diagnostic Related Group (DRG) and determines the allocation of resources for patient care. The hospital uses CMI to help determine budgets. "If you're taking care of sicker people, then the CMI is going to be higher, and reimbursement is going to be there to support it," Deb explains.  "This is not just about reimbursement. It's about proper calculation of quality measures and patient safety indications, improving quality of patient care, decision-making on healthcare policies, optimizing resource utilization, it can aid in reducing medical errors, and contribute toward clinical research studies."
An action plan was put into place.
The chart audit recommendations were for standardized documentation templates to be used to support medical necessity for procedures along with any major secondary diagnoses. The team developed a template to help better record patient status. They looked at office notes, the patient history and physical, progress notes, and a hospital summary.
A new procedure was implemented in which Dr. Slocum records documentation after the weekly TAVR meeting. After reviewing patients, he makes a note which includes the STS mortality risk score, the heart failure class, and includes incidental risks. When data abstractor, Andrea Coyne, goes to abstract, she can check the STS mortality risk score and the notes from Dr. Slocum and document the patient properly.
With this information now provided, charts are coded at the proper level, reflecting the actual health of the patient. This leads to more accurate estimated reimbursement and recommendations for length of stay, ensuring the necessary resources to properly care for patients. Having this data in real-time also allows the team to share the information with patients so they can have a more accurate picture of the risks and potential outcomes and participate in shared decision-making.
Moving forward, the team plans regular meetings, as well as reviews of analytic reports and the CMI and TVT, reports to continue documenting a complete and accurate view of the patient and ensure that adequate resources are available. As Deb says, "Patients aren't just numbers. How we look at data, collect it, and speak to it is very important."